Restore Our Waters Campaign
Ireland has a water crisis –
Half our rivers, lakes and estuaries are unhealthy,
with pollution escalating
The Government has published a proposed water management plan (the River Basin Management Plan) but it's weak and won't work and we need to let them know!
SWAN is calling for an effective action plan to restore ALL waters in Ireland to a healthy state and we have seven key recommendations on how to do it. You can use these to ask the government to fix the plan and 'Restore Our Waters'. With enough people behind these asks the government will have to act.
Will you be part of the change and act now for your water environment?
Find out more and take action when we launch the campaign on the 8th of March.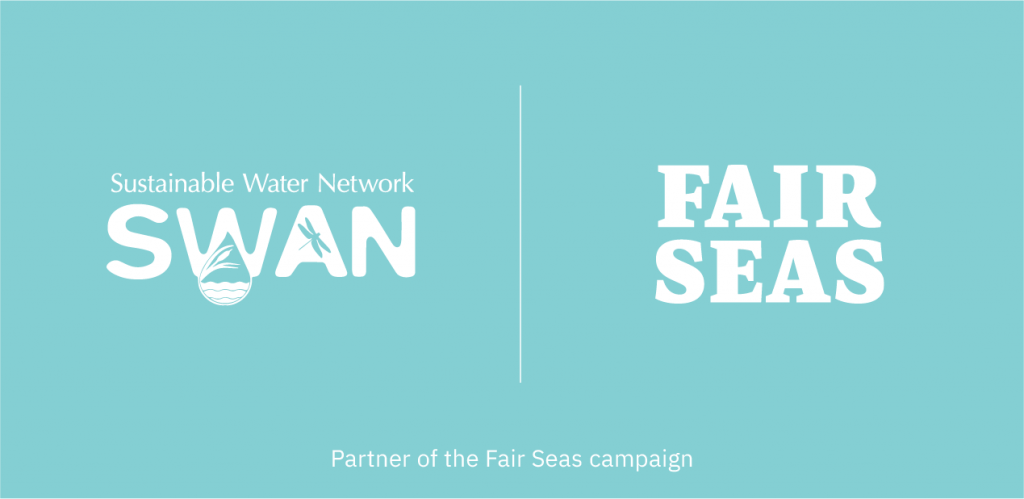 SWAN is delighted to be a partner within the new Fair Seas Campaign. 
At present, Ireland has one of the lowest levels of marine protection in Europe. There is an urgent need to increase our levels of protection to at least 30%. Crucially, that 30% must provide effective protection for our iconic habitats and species. We want to see Ireland become a world leader in marine protection and through this campaign, we hope to realise that goal.
There are lots of other ways to take action to protect our water environment. Many of SWAN's member organisations organise volunteer events and are always open to new members, who are critical to their work. Check out our list of members for more info. SWAN Members
Be sure to follow SWAN on Twitter and SWAN members too, to stay informed about campaigns and events relating to the protection of our water environment. 
If you'd like to get involved in the protection or restoration of a river, lake or bay in your area, contact your local Community Water Officer with the Local Authority Waters Programme (LAWPRo) to connect with local groups or start your own project. Contact LAWPRo here: http://watersandcommunities.ie/get-involved/